Having previously baked Edo bread's Small Daily Loaves …
Submitted by
Portus
on June 2, 2018 – 2:20am.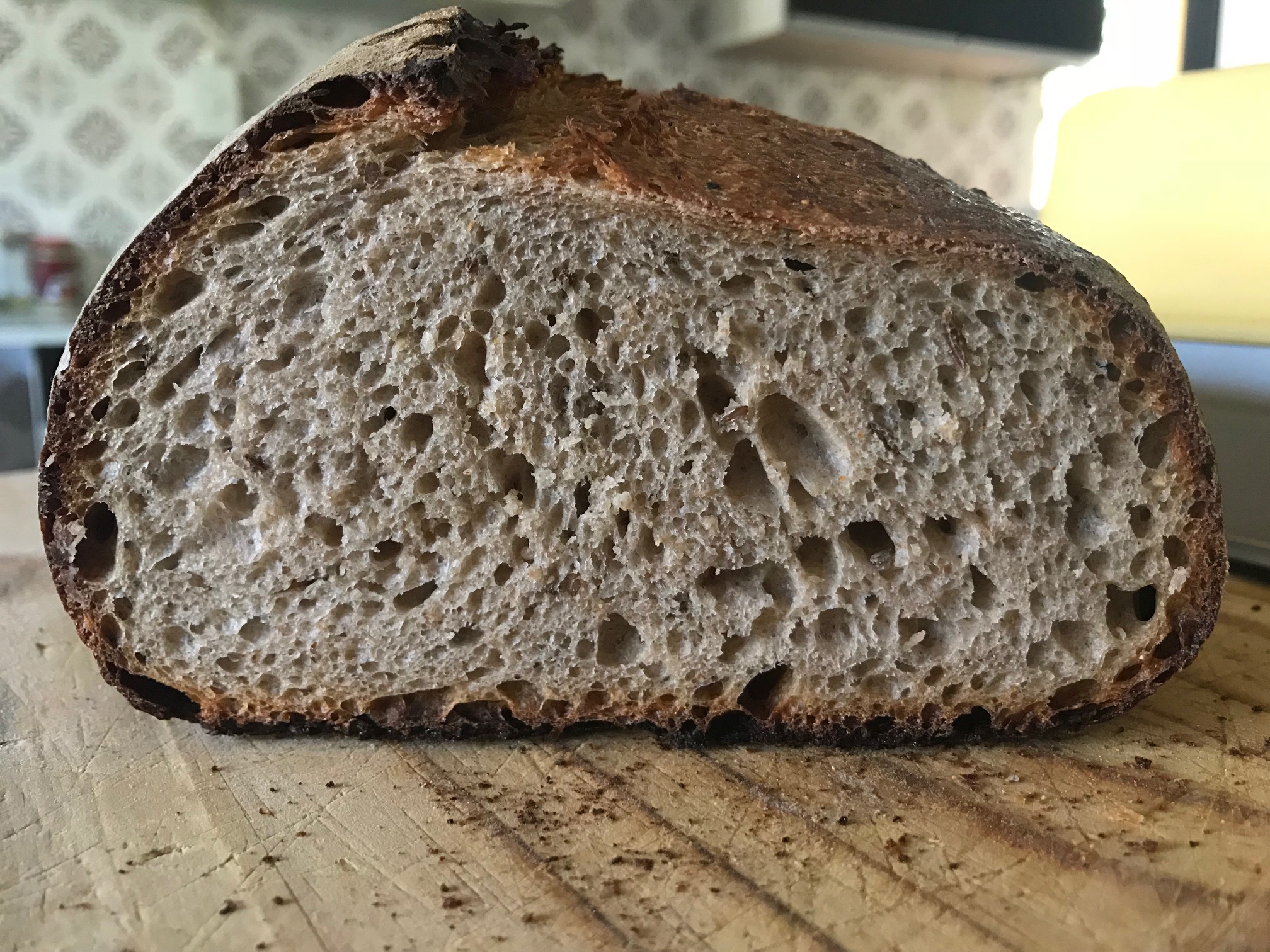 … with good results, I decided to adapt the recipe for a 750g loaf, plus a bit.
Starting off with 120g 100% hydration rye starter (base NMNF), I built a loaf comprising a mix of 33% rye, 20% each of whole wheat, AP and HG flours, 10% spelt, 1.75% caraway seeds, 1% VWG, 2% malt powder, with a reduction in water resulting in 73% overall hydration.
Slow bake for some 40 minutes, starting at 235oC reducing to 220oC after 20 minutes, this delivered a pleasing and rather tasty loaf with a decent rise and happy crumb.  Thank you Edo bread for the template!