When I was in Germany I decided to do this bread when I am back home and was waiting for Maurizio to post the formula…
https://www.theperfectloaf.com/ciabatta-bread-recipe/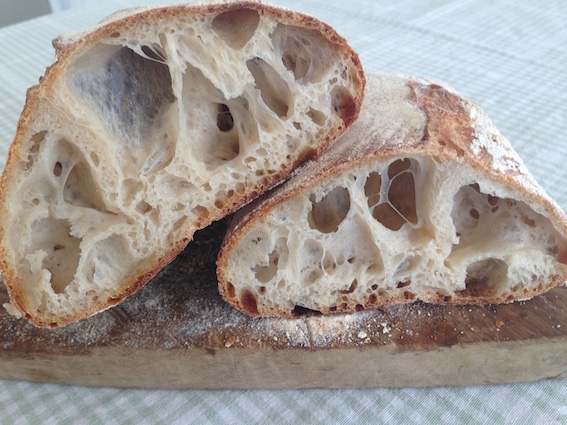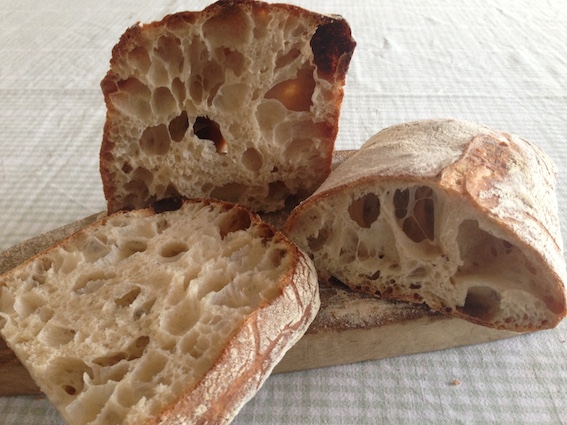 I love the colour and the gentle taste of the Kamut in this bread and boy I know now why he said to use a mixer. However, I don't have a mixer and that is that…so I had to use some slap and folds to manage and for the first time I had dough on the wall!!!!!
I also used some strong coil folds for the three folds during the bulk fermentation and the dough was nice and bubbly going into the wine cooler.
My wine cooler was a bit warmer than the suggested 3-4C at 5.5C but it seemed to be ok and dough had a little rise but not too much…considering it was in wine cooler from 3.30PM to 9AM…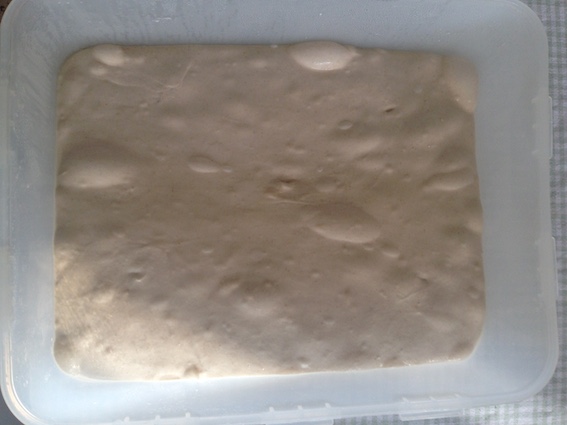 Maurizio said to use lots of flour when dividing and needed not much encouragement to do that!!!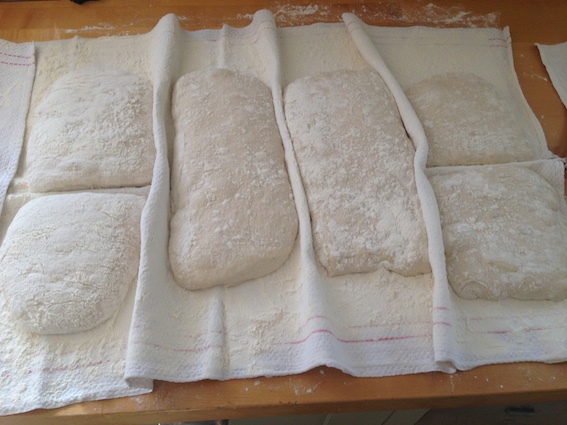 Maurizio said to proof 2 hours but I felt that the dough was looking good after one hour and did not want to push my luck….
I think this bread will be baked more often to sit on our bench in the garden!