Hey thefreshloaf! It's my first ever post. I followed this recipe from Fat Sourdough on YouTube. It's my second time baking sourdough – I've been using my boyfriends un-bleached white starter which is a few months old now.  I'm very proud of how it came out!
Link: https://www.youtube.com/watch?v=0iEiMUinCF0
The dough:
150g semolina
70g buckwheat flour or wholewheat
660g bread flour
135g sourdough starter
700g water 
Seed mix:
40g flaxseeds
17g fennel
20g toasted sesame
20g poppy seeds
55g sunflower seeds
21g salt
120g hot water
p.s. I did have to sub the sunflower seeds for hemp seeds because we didn't have any. Still very delicious!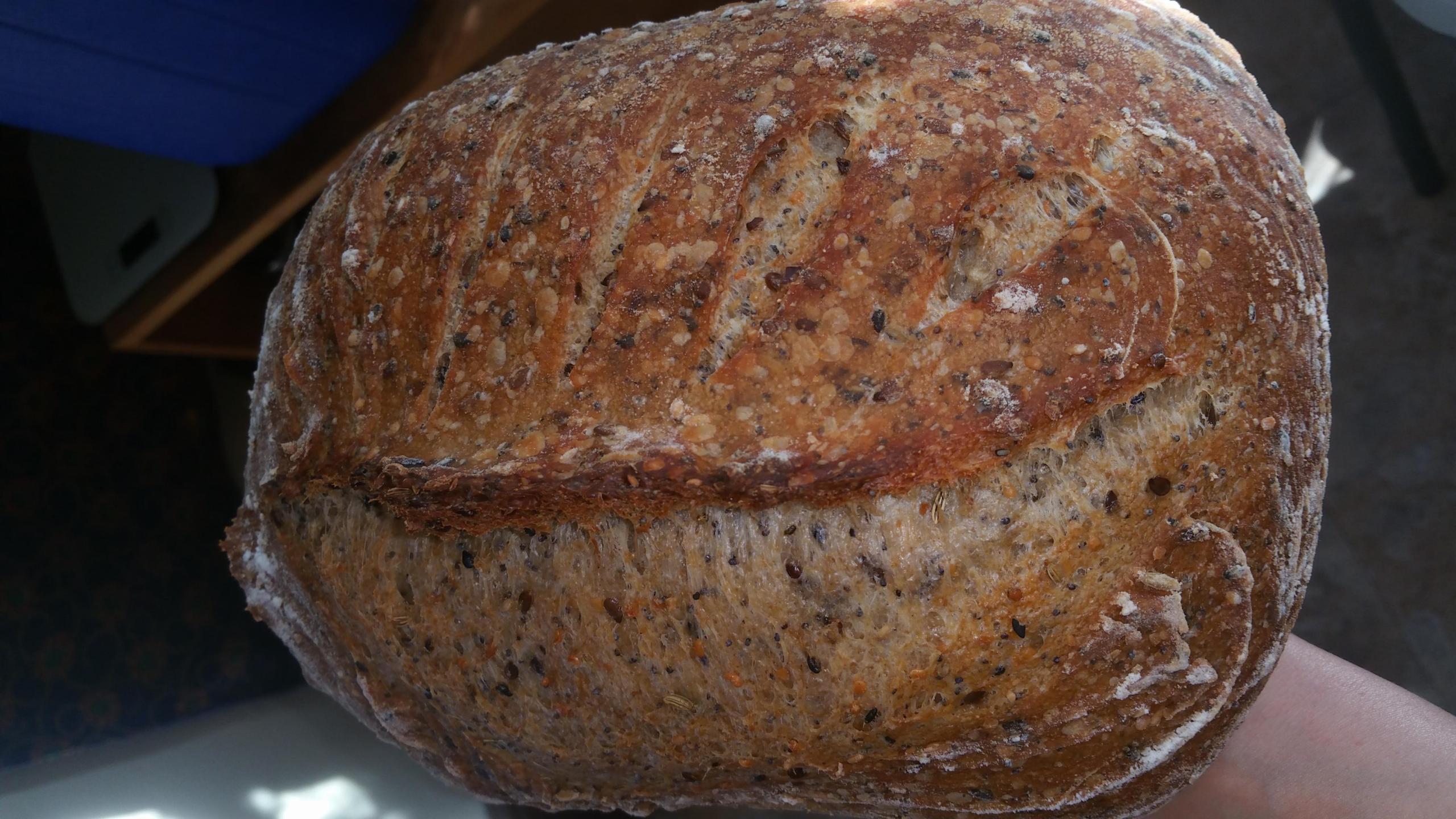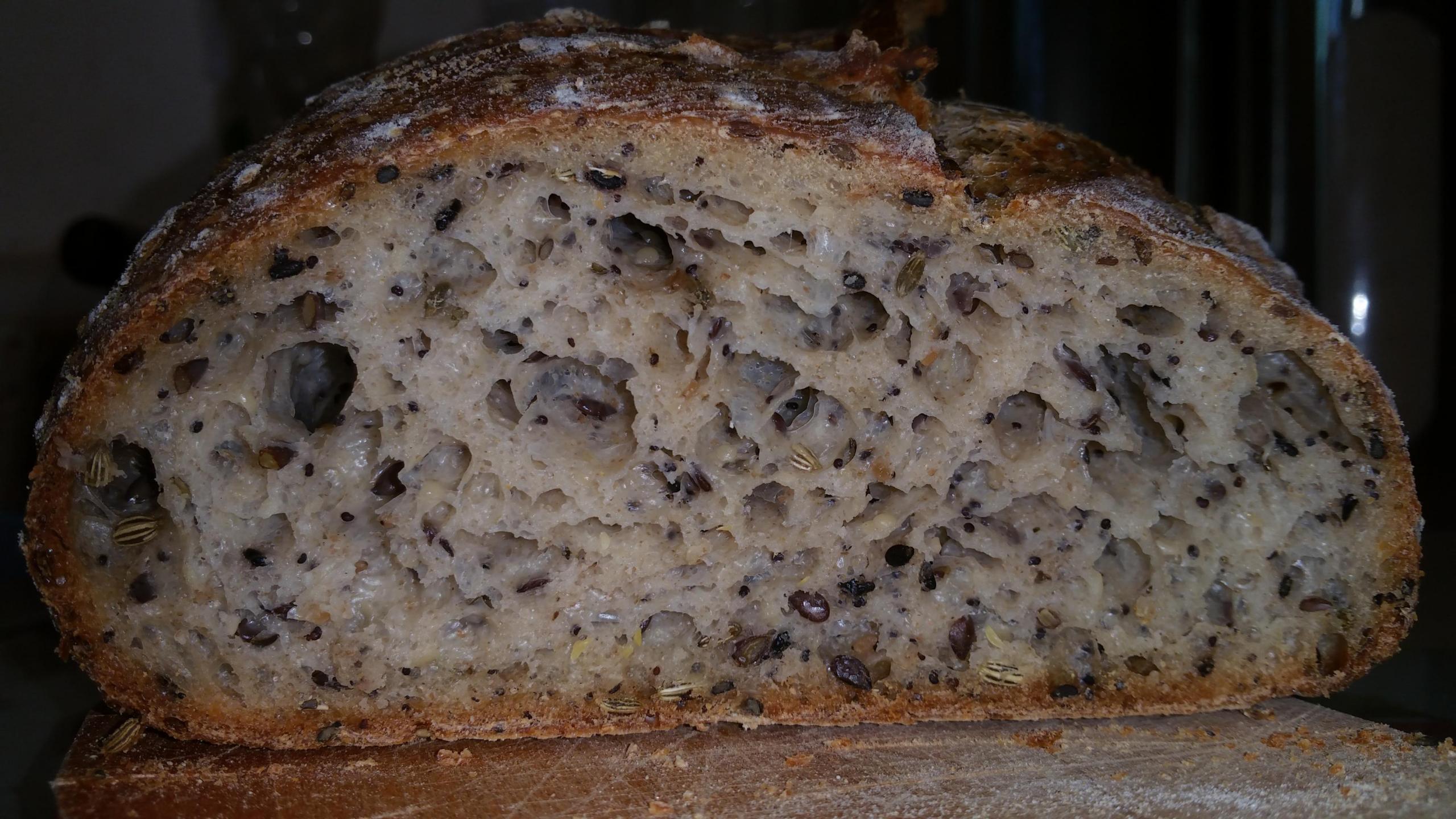 Thanks for looking! 🙂