Oh I am so pleased with the outcome of this…thank you so much for sharing Joze!!!!!!
It was a bit of a chaotic day and evening where I had to cut corners on Joze's instructions and got worried about the outcome…so happy with this and have another one on the go as I write this…2 of the rolls have been gobbled up already for lunch!!!
I made twice the amount of dough and this made something like 4 biggish rolls.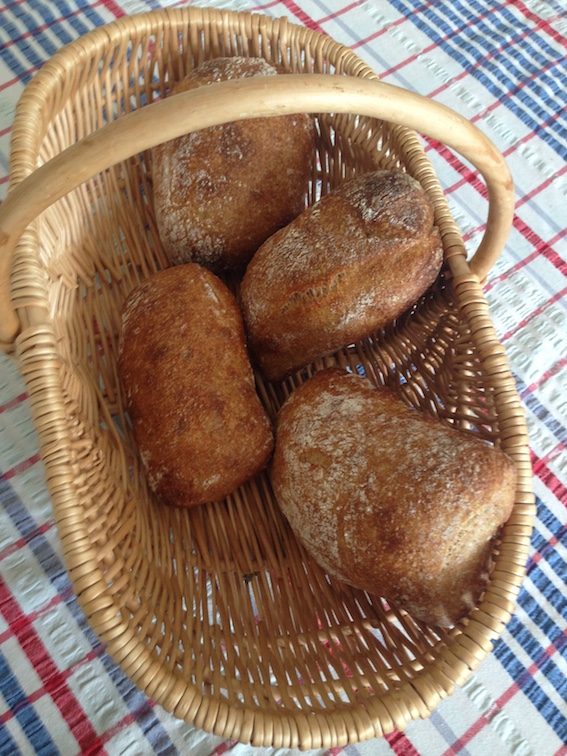 One roll cut across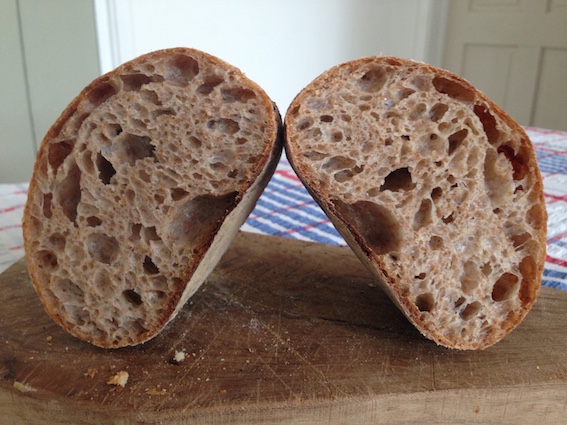 so soft and squashy so I cut the next one horizontally….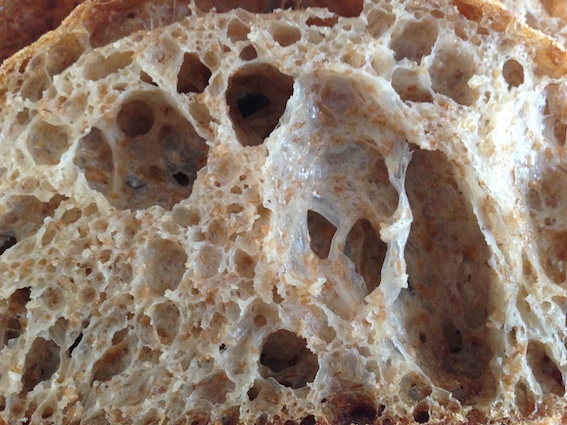 OK…I try to summarise what I did…
I doubled the formula given to me in Joze's blog and I used starter rather than YW.
http://www.thefreshloaf.com/node/56967/50-wholewheat-community-bake-jozes-version
Starter:
50g WW Organic Strong Marriages
50g Organic White Marriages
100g water
20g starter
Main dough:
280g water
200g  WW Organic Strong Marriages
200 g Organic White Marriages
10g Himalayan salt + 60g water (double hydration, bassinage)
I started autolyse and starter at the same time but somehow when I use different flour than the normal flour with my starter it seems to take a while…so AL was actually 5 HOURS until leaven was ready and even then a bit on the not too bubbly side and younger but I wanted to make a start!! Room temp at 25C for both.
I did Rubaud to mix leaven first with a 15min break and then added 60g water with diluted 10g salt. This turned out a very wet dough…I never have gone as high as 88% hydration!!!
4 X at 30 min coil folds as I thought it needed stronger folds to get any strength and proofing at 25C/75F
It showed signs of building strength  and bubbles and I ran out of time and although I wanted to give it a bit more time to get more bubbly and more rise I just put it into the wine cooler at 4C at 10PM. I know that the cooler is normally a bit warmer than display and is around 6Cish..
When I checked dough at 8AM it was 6C and not many bubbles and rise as in Joze's photos. So I upped the temp in wine cooler and I also have it another very gentle coil fold to get air into dough and distribute temp…that was just a hunch….
in the end took out to proof approx. 30 at room temp 22C at 11AM.
Dough before dividing…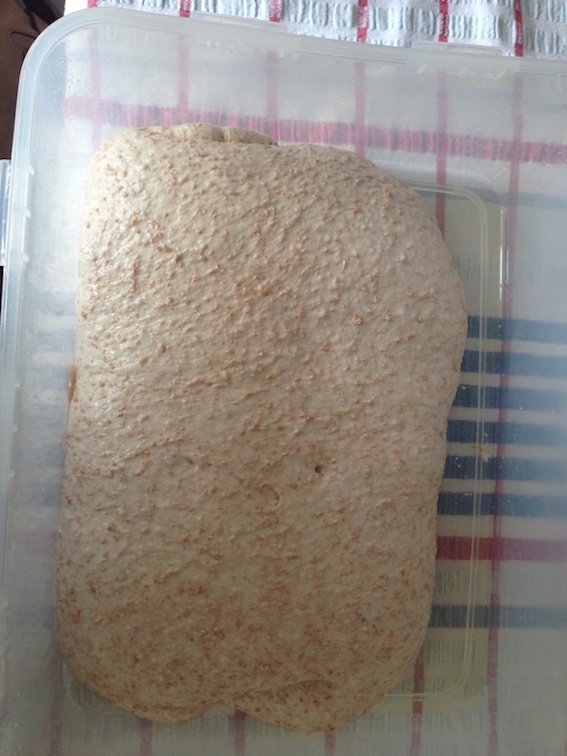 11;30AM Divided dough (dough temp was by then 16C) and also gave another proof sitting on towel for 30 min and then baked as per Joze's timings.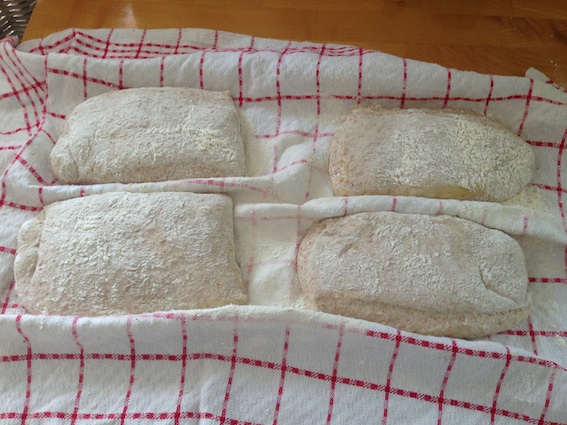 Bake 12:00 at temps per Joze…
Moving from towel to paper for loading was a tricky and sticky!!! Could have been disaster and the ones on the right stuck to the towel and got a bit deflated!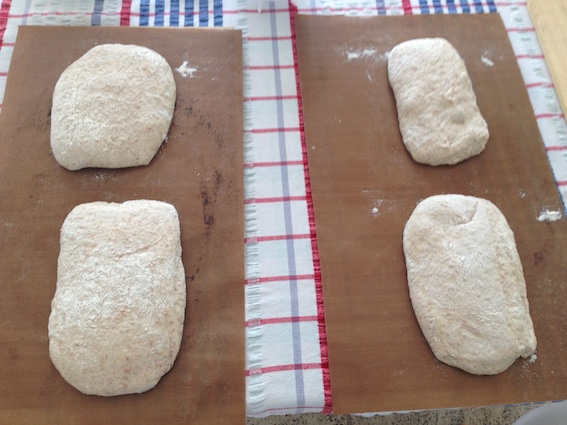 Baking in B20…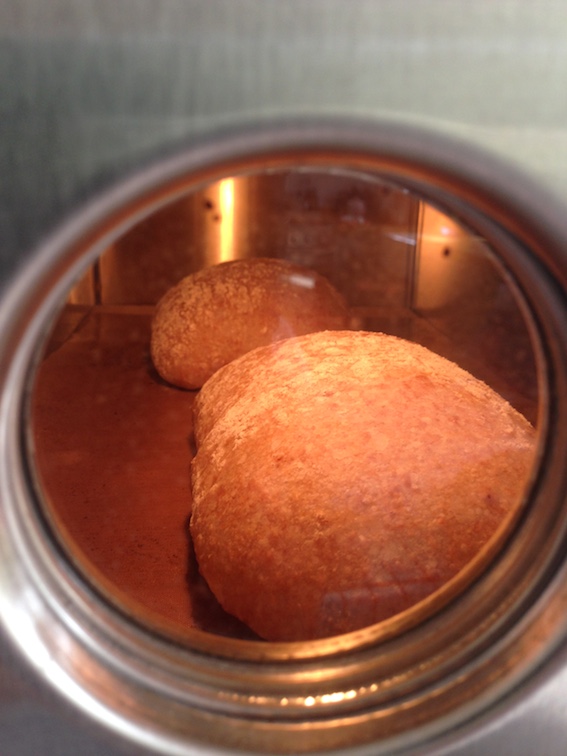 Next time I will let the dough finish bulk until more rise and see what this does…however as WW moves fast maybe that was just a good thing….??
This will be such a lovely bake to do for rolls I think and thank you so much Joze!!!!