But National Sushi Day is November 1st!
Here is Dabrownman's Swordfish Nigiri – Nigiri is traditionally served 2 identical at a time.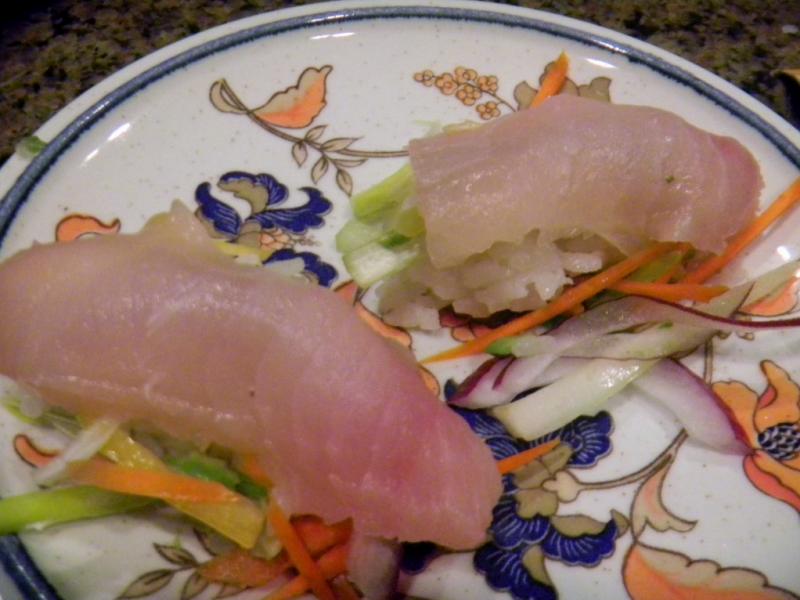 And here is Dabrownman breaking the rule and serving 6 – 3 of each at a time with some Salmon Nigiri but there were 3 of us so we got 2 each if that counts.  I have never seen bread of any kind served with sushi of any kind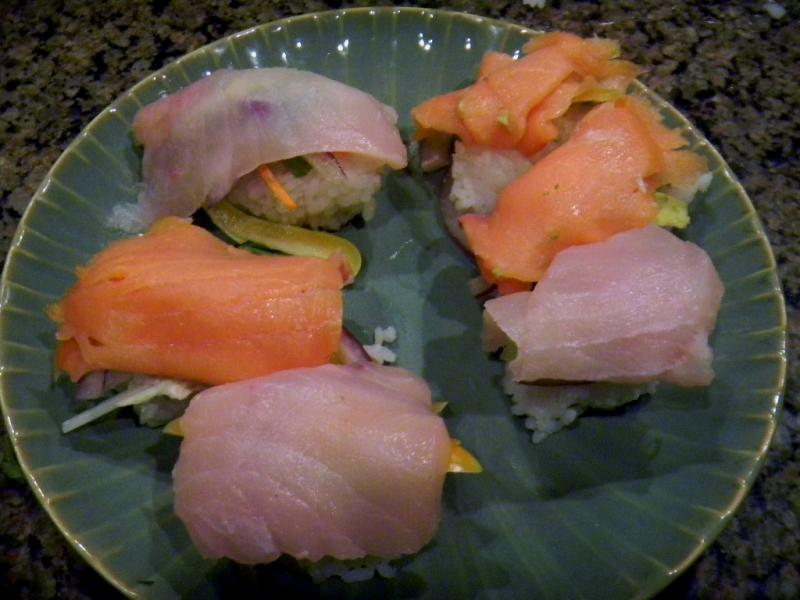 Get that Sushi Grade fish ready for November 1st!  Maybe we should invent some kind io bread for it?