I was craving banana bread immediately after reading Dabrownman's banana bread post so I came up with my own version. 
Parmesan Crusted Banana Bread Roll with Honey Goat Cheese Filling
For the bread:
30g       54.5%      Barley flour
25g       45.5%      Buckwheat flour
200g   363.6%      Mashed ananas
60g       109%       Egg
1/2 tsp       -%       Baking powder
1/2 tsp       -%       Vanilla
1/4 tsp       -%       Cinnamon
1/8 tsp       -%       Nutmeg
1/8 tsp       -%       Salt
20g       36.4%      Freshly grated parmesan
For the filling:
100g   181.8%      Soft goat cheese
50g       90.9%      Greek yogurt (I strained fat free homemade yogurt)
20g       36.4%      Honey
2g           3.6%      Powdered blue pea flower
5g           9.1%      Hot water
Preheat the oven at 180°C/356°F. Combine all bread ingredients except for the Parmesan. Pour into a parchment lined 20cm×20cm square pan. Sprinkle the Parmesan over the batter surface. Bake for 15 minutes or until a skewer inserted into the bread comes out clean.
Roll the bread into a log when it is still hot, with the Parmesan crusted side facing out. Let the bread cool completely, around 1 hour.
Meanwhile, make the filling. Mix the hot water with the blue pea flower powder, then stir in the remaining ingredients. Keep refrigerated until needed.
When the bread is cooled, spread the filling onto it and slice into thick slices to serve.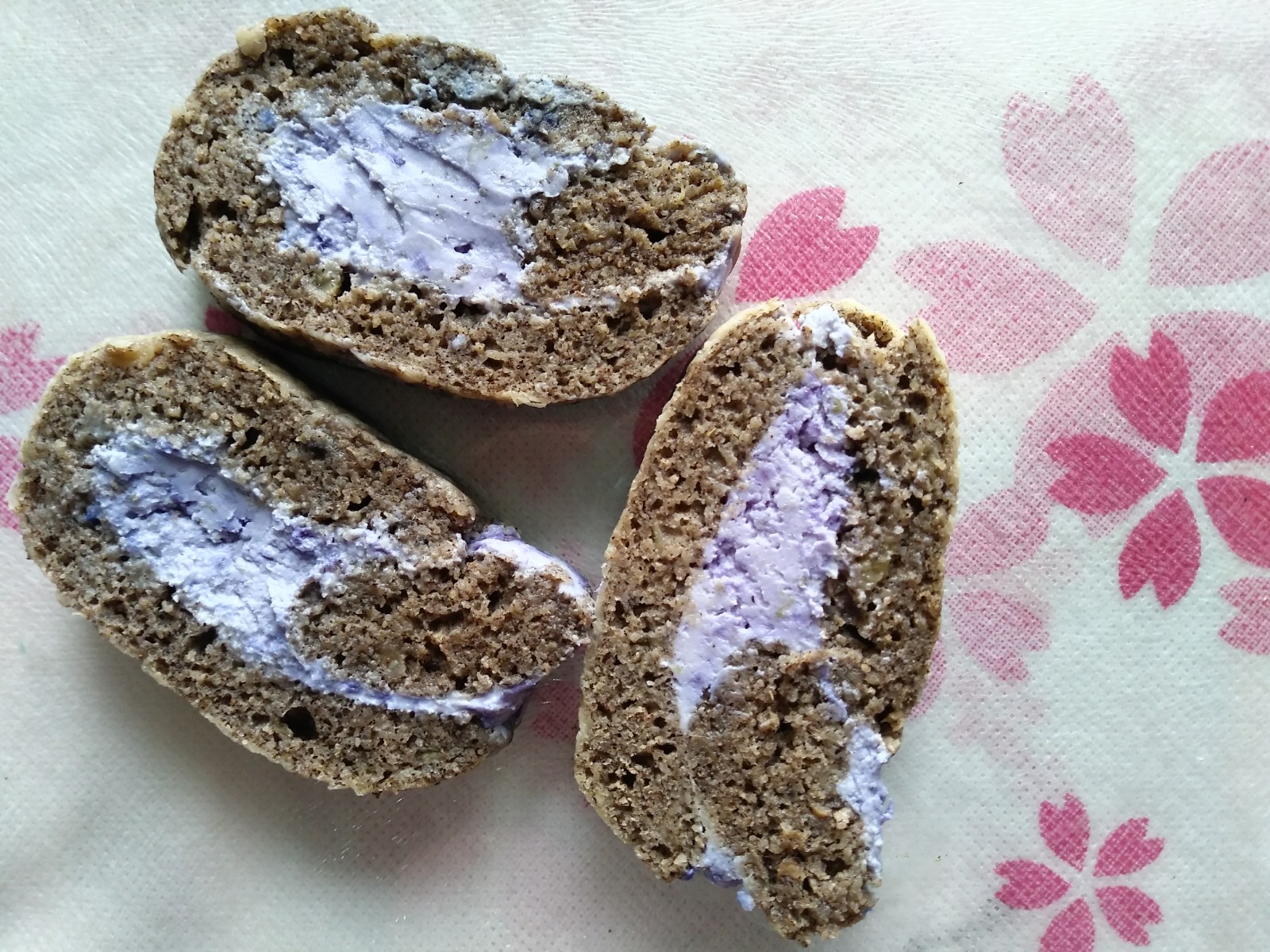 I swear the Parmesan crust is not a crazy thought. Its saltiness elevated the bread and contributed to depth of flavours. It was a bit tricky to roll up the bread but don't stress over it. It would taste moist and delicious regardless of how it looks.
_____
After seeing Ian baking loafs after loafs of sourdough with beer, I decided it was time for me to try it out for myself.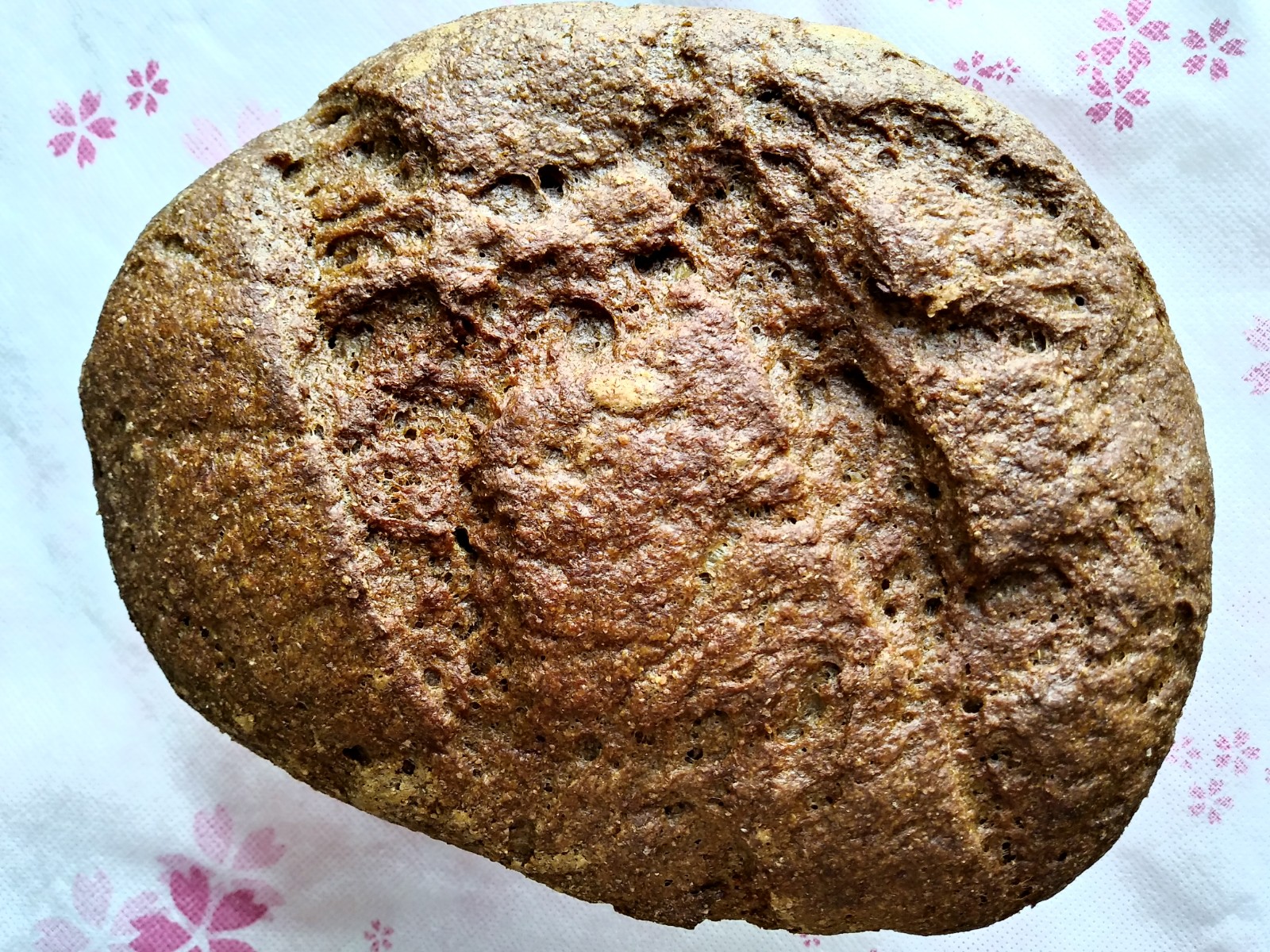 Onion, Potato, Cheese and Beer: Sourdough that Screams Ian
Dough flour (all freshly milled):
90g       30%       Whole red wheat flour
90g       30%       Whole white wheat flour
60g       20%       Whole rye flour
60g       20%       Pearl barley flour
For scalded barley dough:
60g       20%       Pearl barley flour from dough flour
60g       20%       Hot water
For leaven:
8g        2.7%       Starter
36g       12%       Bran sifted out from dough flour except barley flour
36g       12%       Beer
For blue cheese mashed potatoes:
60g       20%       Hot mashed ppotatoes
30g       10%       Blue cheese (I used blue stilton)
For dough:
204g        68%       Dough flour excluding bran for leaven and barley flour
194g     64.7%       Beer
80g       26.7%       Leaven
9g              3%       Vital wheat gluten
5g           1.7%       Salt
3g             1%        Dark barley malt powder
Add-ins:
5g         1.7%       Dehydrated onions
90g       30%        Blue cheese mashed potatoes
___________
244g      80.3%       Whole grain
294g      96.7%       Total hydration (excluding mashed potatoes)
Mix together the hot water and barley flour and hot water. Set aside until needed.
Sift out the coarse bran from the dough flour, reserve 36g for leaven. Soak the rest, if any, in equal amount of water taken from dough ingredients.
Combine all leaven ingredients and let sit until doubled, around 5 hours.
Melt the cheese into the hot potatoes. Rehydrate the onions by covering it with a little water. Keep refrigerated until needed.
Roughly combine all dough ingredients except for the salt, leaven, and soaked bran, autolyse for 30 minutes. Knead in the reserved ingredients and the scalded barley dough and ferment for 15 minutes. Fold in the add-ins then ferment for 3 hours longer.
Preshape the dough then let it rest for 15 minutes. Shape the dough and put in into a banneton. Retard for 11 hours.
Preheat the oven at 230°C/446°F. Remove the dough from the fridge to warm up at room temperature for 20 minutes.
Score the dough and bake at 230°C/446°F with steam for 15 minutes then without steam for 25 minutes more or until the internal temperature reaches a minimum of 208°F. Let cool for at least 2 hours before slicing.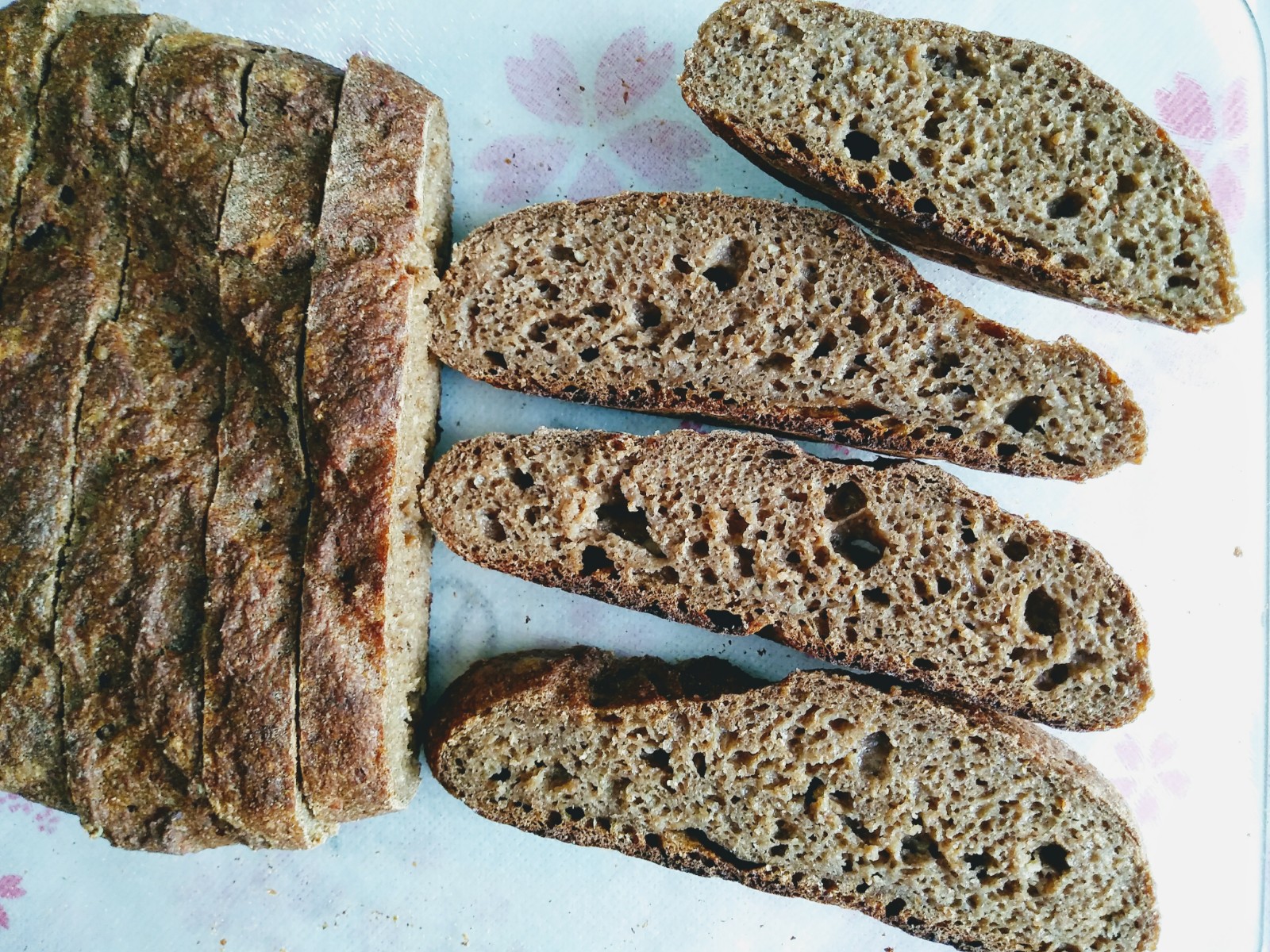 I'm not sure why the dough tended to spread instead of rise. It didn't feel over-hydrated or over-proofed. It might be caused by the mashed potatoes, beer, barley flour or all of them. Any ideas?
Fortunately, this bread tastes really nice. The beer added some pleasant aroma to it, which goes very well with the blue cheese, rye and barley. The crumb is soft and moist thanks to the scalded flour and mashed potatoes. Thanks Ian for the inspiration!
____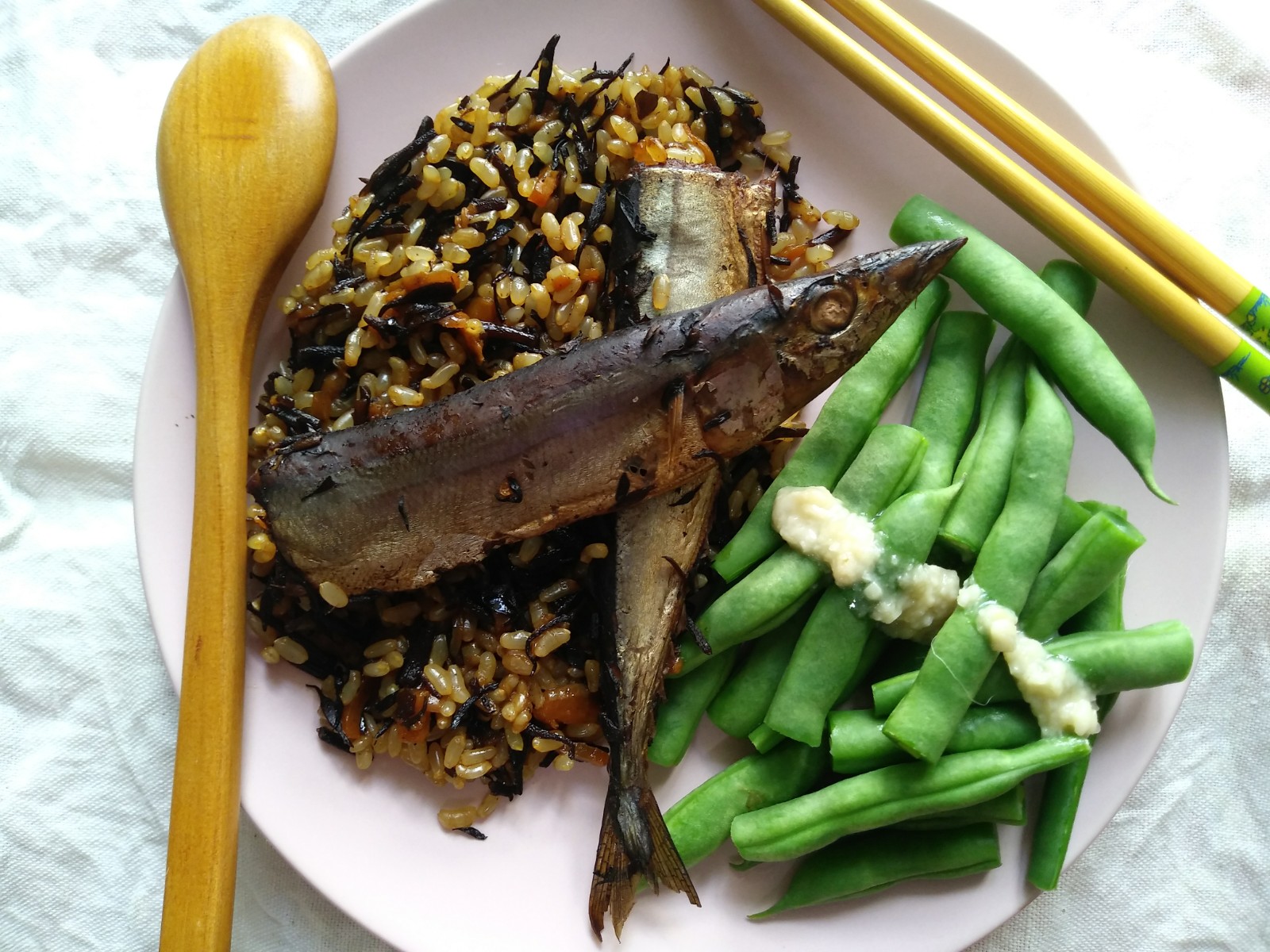 Pressure cooked pacific saury rice with green beans