Another batch of Vermont SD, ho-hum.  However this time I decided to score these differently as well as some pre-shaping changes and a more gentle final shaping.  Which I'll attribute to the shorter and slightly stubbier look of these
In the spirit of Abel's Ziggy scoring, which I've done  few times now – I decided to try a cross cut, "x's" all down the length of the dough.  And wound up with two distinct looks.
On the first two baguettes, I used a ceramic blade but didn't like the drag.  So I switched to my regular curved lame razor blade for the final two.  And I like the results much better.
Playing with my food is fun!
In both of these pictures, the two on the left were with the ceramic blade and the two on the right with the razor blade.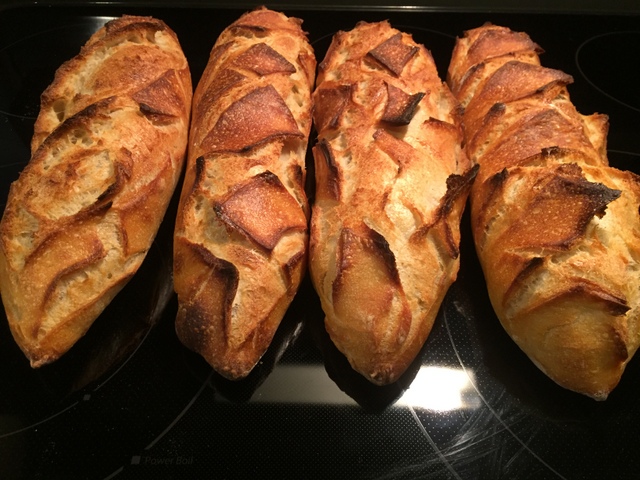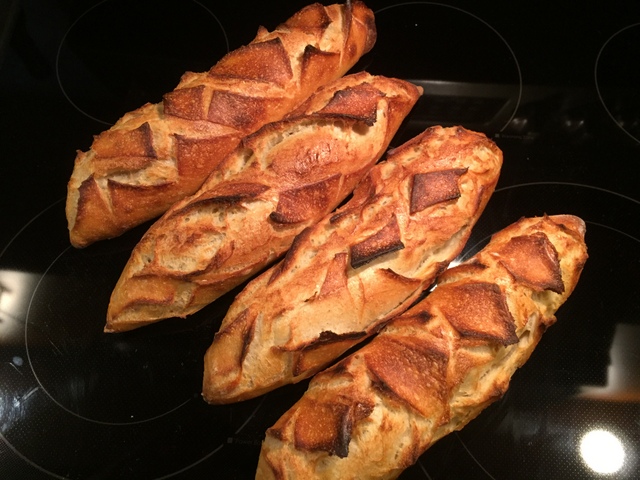 380g x 4 baguettes/long batards.
alan