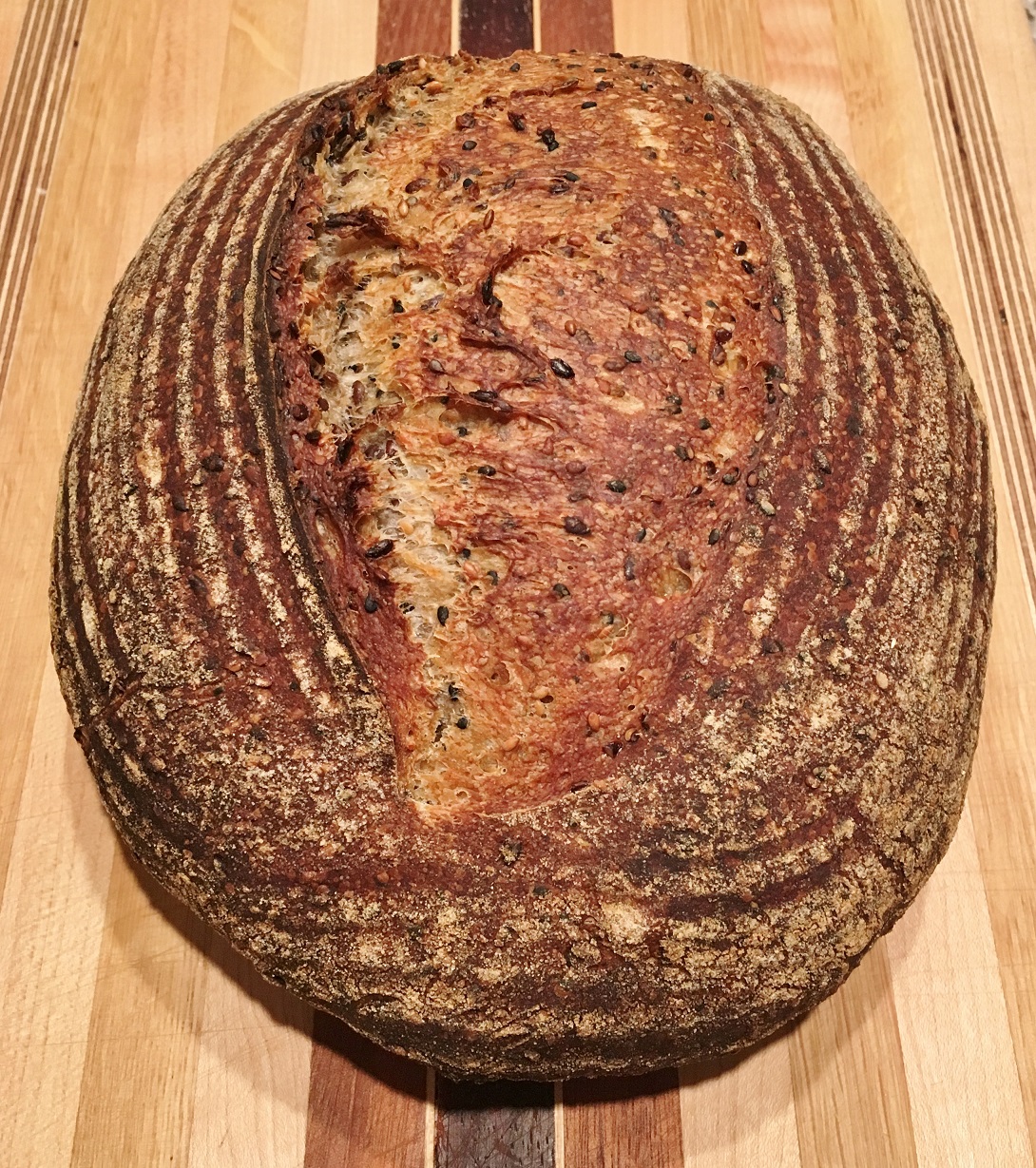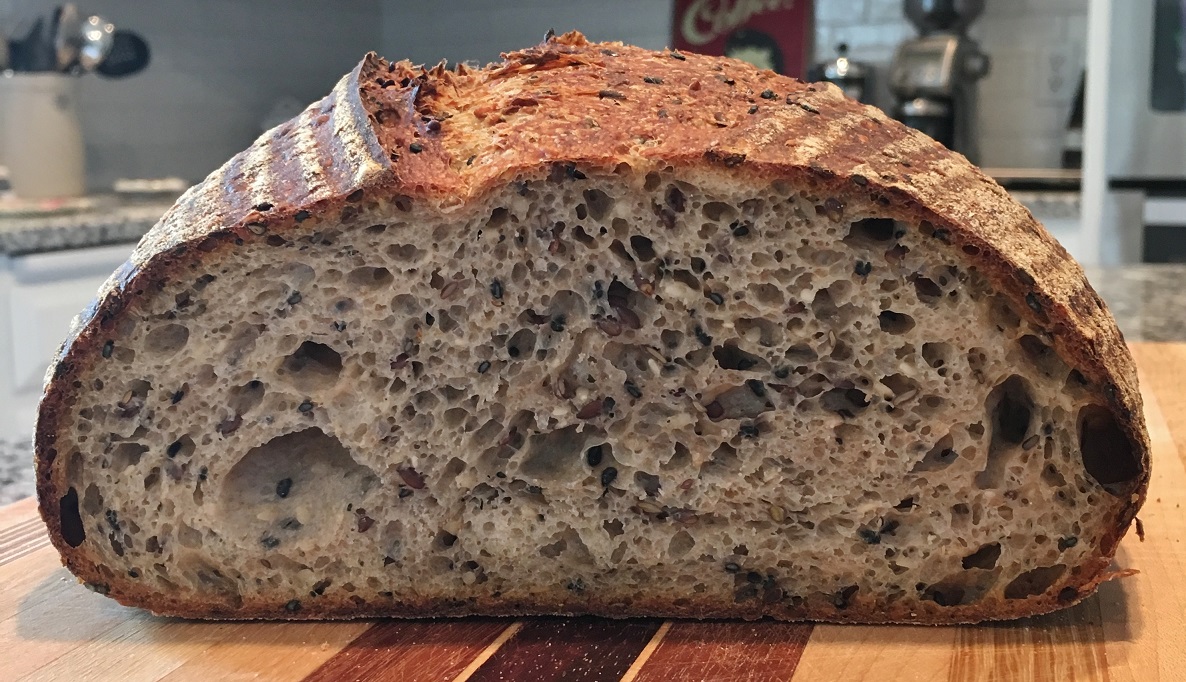 A week or so ago Ru posted her seeded sourdough, and I felt inspired to give the recipe a try.
The recipe is unusual for me in that with the sole exception of nine grams of salt there are no additional ingredients on the second day.  No more flour.  Not even any new water.
The night before, I combined 20 g of starter, 40 g of whole wheat, and 36 g of water for the levain.  (Ru uses a rye starter; mine is a 50/50 combo of AP and whole wheat fed on a 1:2:2 basis.)  I toasted 15 g of black sesame seeds, 40 g of white sesame seeds, and 25 g of flax seeds and then poured 66 g of boiling water on the mix.  (The 66 g exceeds Ru's 55 g, but seems about right.)  Lastly, I mixed 330 g of bread flour, 80 g of whole wheat, and 296 g of water into a somewhat shaggy mass.  After a little time in the fridge for the seeds and dough mix, all sat out for the overnight.
Just before 9:00 am the next morning, I combined the salt, levain, seeds, and dough and repeated Ru's four sets of mixing (2-3 min.) with ten-minute rest intervals.  After fifty minutes I did a stretch-and-fold, and there were three of those sessions.  After the third S&F the dough sat in my cool kitchen as the afternoon warmed a bit.  Eventually the dough went onto the countertop around 5:45 pm, was pre-shaped, and had a thirty minute bench rest.  After final shaping into a batard, the dough went into a banneton.  I expected a slow rise, but the wee beasties had sprung into action, and by 8:00 pm I sensed the need for refrigeration.  My intent had been to retard overnight, but I could see as the night wore on that waiting until the next morning to bake could be a mistake.  By late evening the dough nearly filled the banneton, and the poke test produced dents that sprung back, but not fully.  Time to heat the oven.
The dough went into the oven shortly before midnight.  The first twenty minutes were at 475 degrees (F), and then I reduced to 450 degrees.  The total bake time was forty minutes, and the loaf weighed 815 g.
A fun loaf to make, and the seeds definitely add something both in taste and texture.  My wife tends to like seeded loaves, so I am waiting for her reaction when she has a chance to try some tonight.