The holy grail of consistency…..Champlain hydration 70%
Submitted by
not.a.crumb.left
on July 24, 2018 – 2:39am.
Isn't it funny how goals change depending on where you are on your journey?
Firstly, Open crumb as a keen and quite naive beginner in October was top of the list…quickly followed by 'scoring'…oh those elusive ears in my overproofed loaves in the warm fridge phase…
Then, a new oven and a new wine cooler…everything changes again!!!!!
So, now with things being a bit 'settled' I aim to have a number of formulas that I know so well that I can 'read the dough' and get a  sort of reliable 'good' result… I seem to be getting there with the Champlain….
Oh you baked it often enough I hear groans across TFL!!!!!!
Keeping a close eye on what the dough is supposed to look like coming out of the wine cooler. I set it to 4C for 10 hours and the loaves temp was 7.5C in the morning…happy with the result…
Also, interesting what shape of banneton produce what shape of loaf or open crumbness…another thing to think about….
Crumb of 'chubby' one in smaller but deeper cane banetton…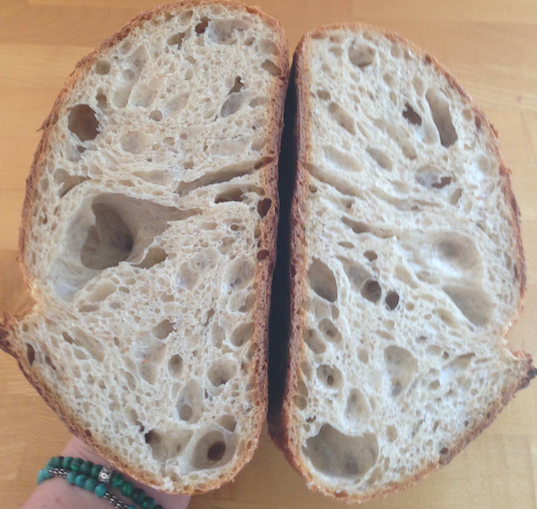 Batard crumb in longer oval brotform…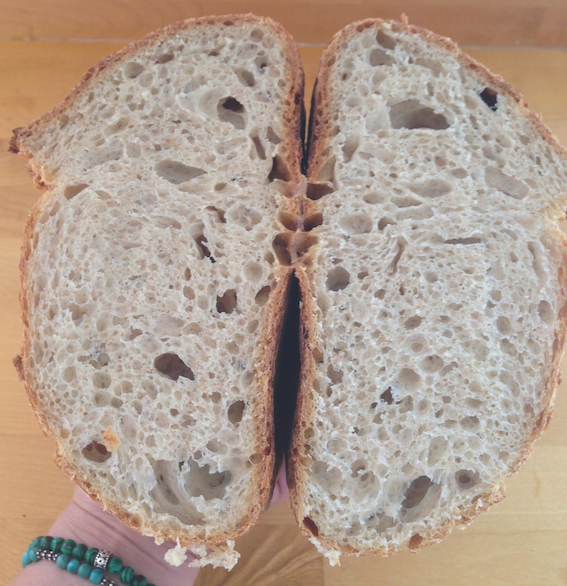 Scoring….before going into oven..sorry blurred as hands were still shaking!!!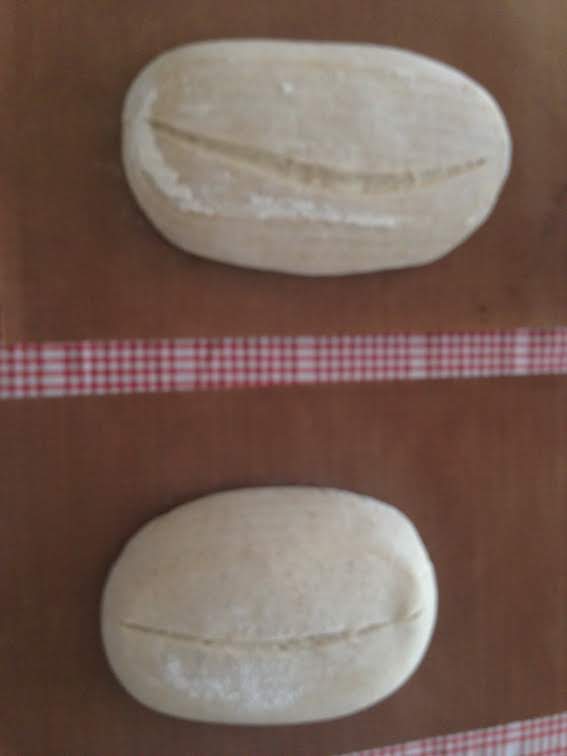 If the right spot for retarding is hit the loaf seems to come off the banneton but still have tenseness…The way the score opens also gives an indication of 'readiness', I think…not much opening…sign of being a bit under or much under….too wide opening too quick…tendency direction overprooved….
I really would like to hear what you all  think about the 'feel' of your retarded loaves to judge the spot?