Hello friends!
So, I haven't been around for a (long) while. My last post was my last bake. Really, it's been that long. You know when life just gets so …. blah… you can't actually see straight? I've had one of those. Maybe not everyone can relate, but I think nearly everyone here can relate to this, "passion is an incredible alarm clock". [I know someone will call me out for replacing the "purpose" with "passion", but whatever.] For whatever reason, we all have a fiercely passionate attachment to our bread baking. It's not the be all and end all of our lives, but that doesn't invalidate the passion.
My point is, at some point I had to decide to "never let a stumble in the road be the end of the journey".  So what happens when fear has a show down with passion? Its just a matter of time before the alarm clock sounds and passion wins. I started a journey here, had a stumble, and yet here I am.
So the next chapter starts in familiar territory. Partly because this one of my absolute favourite loaves and partly because after such a long time without baking, my (old) starter (which I had dried over a year ago) and I needed to kind of dip our toes in the water first. So I didn't really change anything from the formula below:
http://www.thefreshloaf.com/node/48894/oat-porridge-sd-third-time%E2%80%99s-charm-%E2%80%A6
I did add a little less water, I usually hold back about 20g of water from the soaker just so I can see how the dough feels. This didn't need anymore water.
 This loaf was an exercise in patience. Its getting cold here. Yesterday was particularly miserable, so things were happening very slowly. There was a lot of dough watching during the fermentation and sitting on floor next to oven anxiously while it baked (I know I'm not the only one who does this! LOL!), but here it is.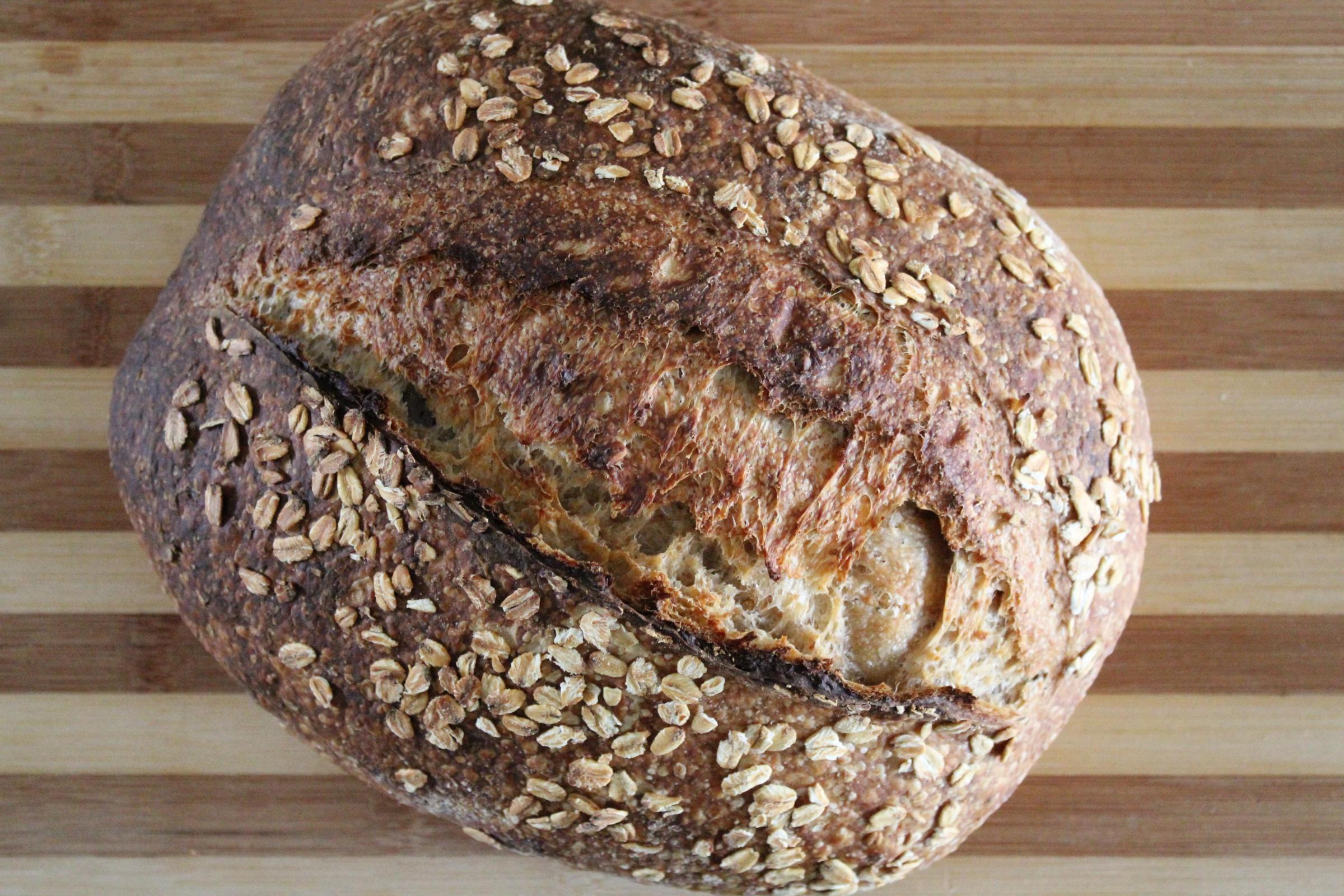 And the crumb…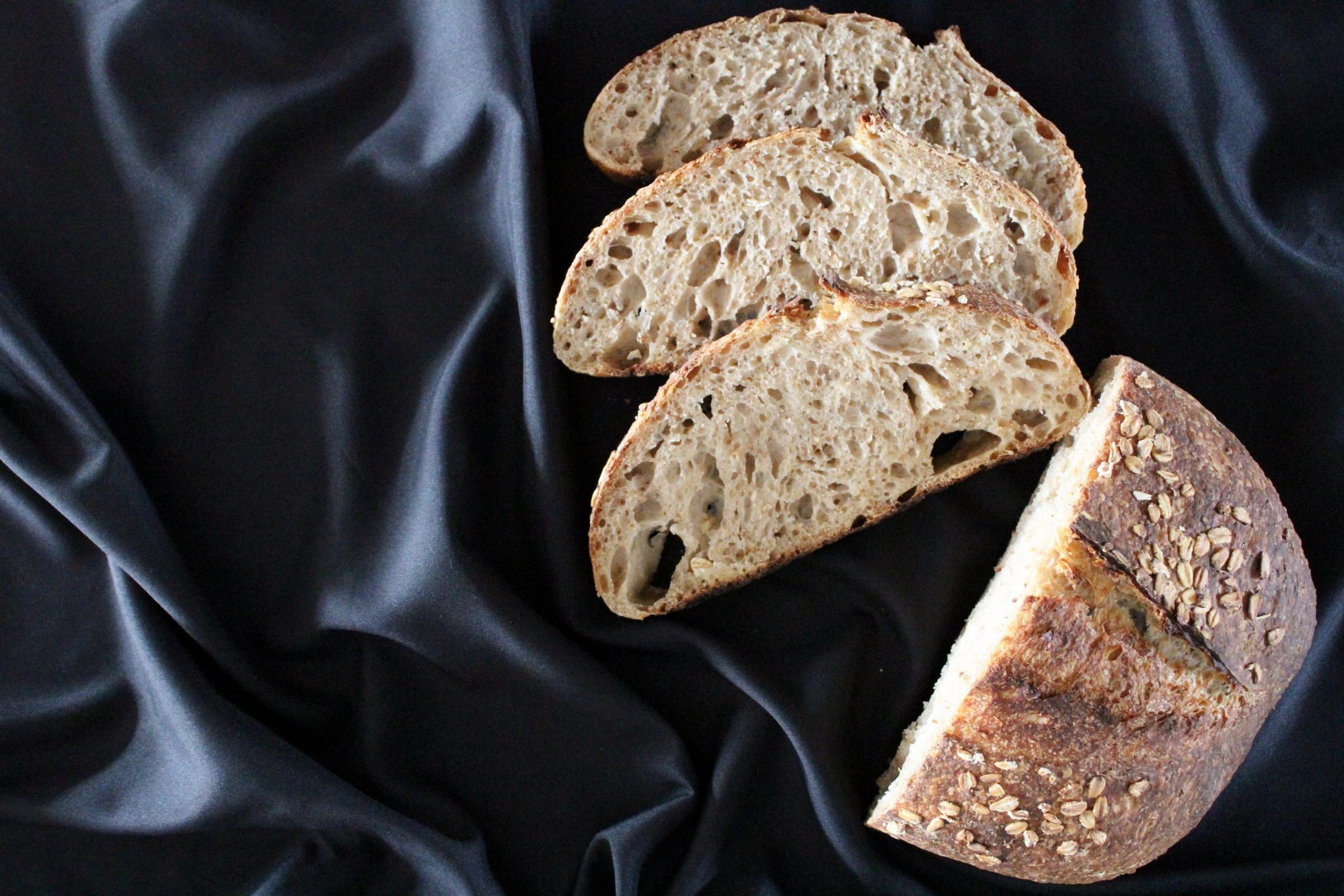 Feeling kinda rusty, but I'm just happy I to baking again!
Thank you all for the warm reception, I know I kind of just fell off the face of the earth! I'm so glad to be back, you have all been thoroughly missed. And hello to all those who have joined in the last year, I'm looking forward to getting to know all the new faces.
Happy baking!
Ru